Why Fortitude?
Fortitude's bootcamp doesn't only burn a ton of calories, it helps you tone, strengthen, and shape your body. Aiding in fat loss, muscle hypertrophy & overall fitness, if you put in the effort you'll reap the rewards!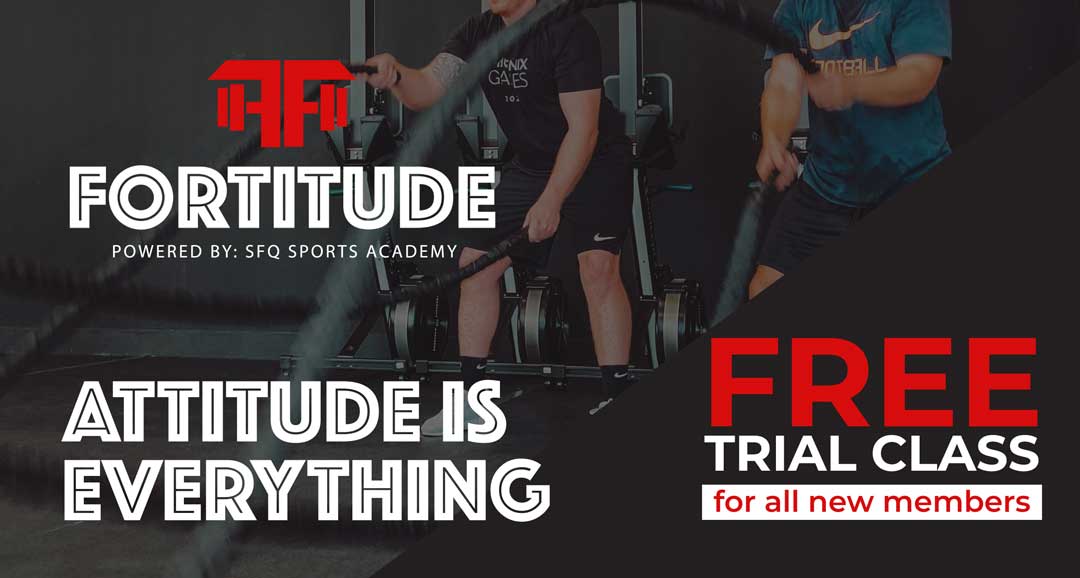 POWER-X: A class focuses on improving body composition and strength.
CORE-X: Throughout the hour we work on true core stability while combining with fun.
FORTITUDE-X: Multi-Purpose full-body workout. Easily tailored to the needs of every fitness level.
Our fitness classes are open to men and women of all fitness levels. Whether you're new to fitness or been working out for years, we guarantee you'll love our tough classes and community feel.
Focuses on building strength and conditioning your body. This class is of a high-intensity. However, it is suitable for all fitness levels. We use a wide range of equipment and although it is hard work but it is also rewarding & most of all, fun!
---
For More Information
Contact us at:
Telephone: +974 6699 2327
Location: Al Dareen Tower, Westbay
or visit the link below